Skin Regimen Tripeptide Cream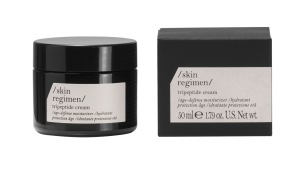 Pris:
795 kr
Inkl. 25% Moms
Art.nr:
G1026
Antal:
tripeptide cream /age-defense moisturizer
With Palmitoyl Tripeptide-5 and Dandelion extract to protect the skin from pollution, leaving it firmer and well- hydrated all day. Light-balm massageable, cooling texture and the natural rebalancing reinvigorating aroma help to relieve the effects of stress. For all skins types.
96% natural-origin ingredients.