Skin Regimen Night Detox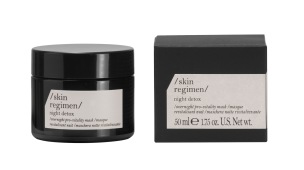 Pris:
795 kr
Inkl. 25% Moms
Art.nr:
G1029
Antal:
night detox
/overnight pro-vitality mask
Leave-on mask with Gluconolactone and alpha-glucan yeast to boost the skin's ability to eliminate the toxins accumulated during the day. Balm-like cooling texture and natural rebalancing reinvigorating aroma, ideal to be massaged before bedtime to relax the facial muscles.
For all skin types.
98.7% natural-origin ingredients.