Skin Regimen 15,0 Vitamin C Booster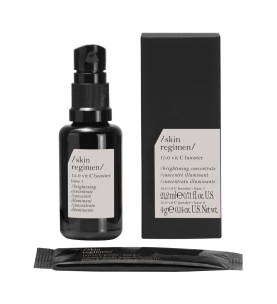 Pris:
895 kr
Inkl. 25% Moms
Art.nr:
G1024
Antal:
15.0 vit C booster /brightening concentrate
Concentrate with Vitamin C to protect the skin from free radicals and stimulate the synthesis of collagen. Stay-fresh sachet maintains Vitamin C in perfect condition until its activation. Effective on dark spots, uneven tone and dullness.
No added fragrance.
92.8% natural-origin ingredients.